One customer repeatedly experienced an increase in scrap during the production of components made of composite materials. The causes were bulges, displacements and gaps in the core material (see figure above).
(The visible small wrinkles are not the subject of this article, I have already dealt with these in an earlier blog post on the optimisation of the peel ply -> Why the precise cutting of the peel ply is so crucial for a successful component back)
Searching for the cause
In this specific case, the cutting templates of the Nomex® Honeycomb were first checked against the CAD data and in connection with the actual contours in the mould. This revealed the first deviations, but not to the extent that they later became apparent on the finished product. Subsequently, the templates were first brought to an exact fit.
But something else had to have a much greater effect in this case. Because even after we had optimised the cuttings, these phenomena occurred again and again. But this did not happen constantly and regularly at the same places. It was always different and now and then or not at all. The whole thing was not reproducible and therefore very mysterious.
The solution to the riddle comes overnight
In the end, chance once again helped us on the right track. We wanted to produce a part in the evening with optimised stencils, but were not quite finished. The next process step after the core material was inserted was the compacting of the layer structure in the tool for more than 20 minutes. Instead, we left the part in a vacuum all night long to continue the next morning.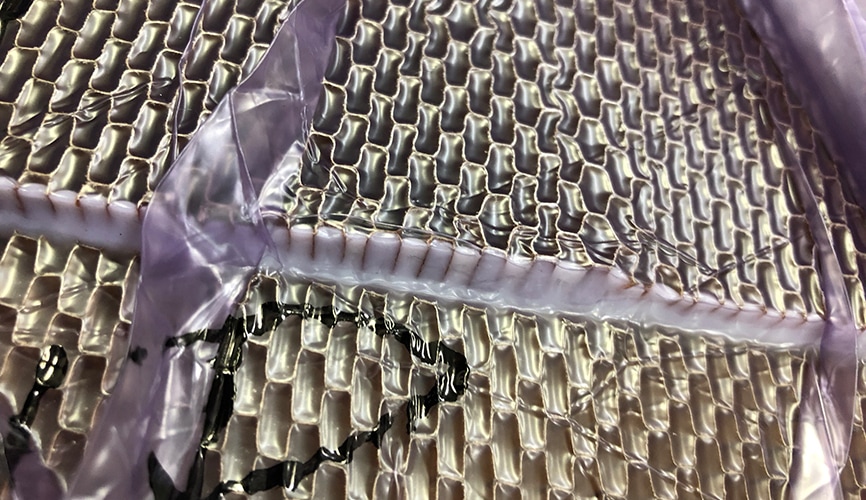 When we came back to the part still in vacuum, we couldn't believe our eyes! The core material, which had been lying flat in the tool the night before, was bulging in some places and had gaps in others. The individual parts of the core material had completely shifted in the tool over the course of the night!
We then carried out several tests to provide evidence of this phenomenon. We were able to prove that even with the prepreg on the back of the part, the time in vacuum was the decisive factor for all the rejects at our customer's plant.
Rejects prevented by organisational changes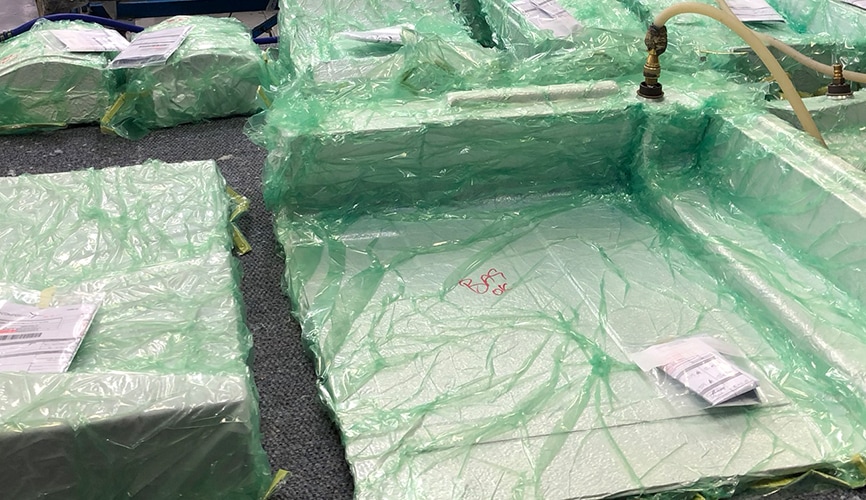 How did it happen at the customer's site that parts repeatedly remained in the vacuum for too long? This was due to a bottleneck in the autoclaves. This resulted in a "queue" of components that had to wait in the vacuum for several hours, sometimes even a day.
After we arranged for this extra time to be spent at a much lower vacuum, the problems disappeared. So without any further incidents the time until an additional autoclave arrived could be bridged.
Which problem do you want to solve?
Good planning pays off several times over when developing components made of carbon composite. Let us discuss your project early on! You can reach me at +49 7161 988-4470 or info@linge-composite.de