Even if we are talking about the backs or B-sides of components – in many cases the optical demands are still high in practice. Difficulties are often caused by the development.
The illustrated component was designed on CAD and there it had a perfect back side (Class A Surface) in the 3D model. Thickness tolerances were not taken into account because, as so often, the requirements for the component were not defined in advance. However, the main problem was the uneven surface at the screw connection points.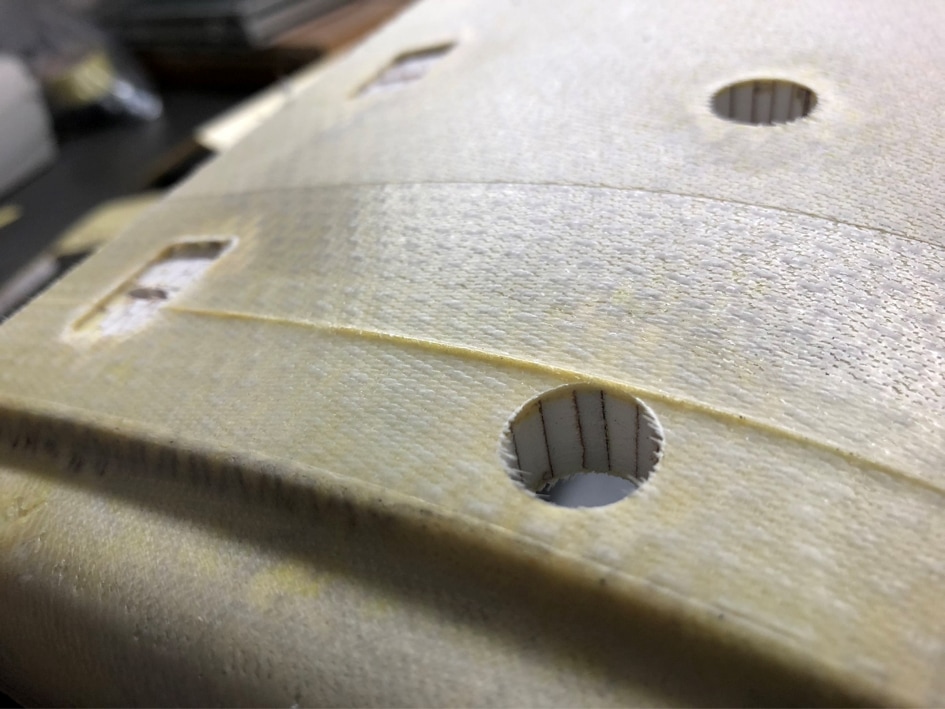 Nobody wants to have these wrinkles
In a three-dimensionally deformed area such as the picture below with the recessed channel, the dilemma becomes apparent: the peel ply is very limited in its drapability. Therefore, resin folds are formed in the recess, which have also pulled fibres up from the core. These folds are still present even after the resin has cured and the peel ply been removed.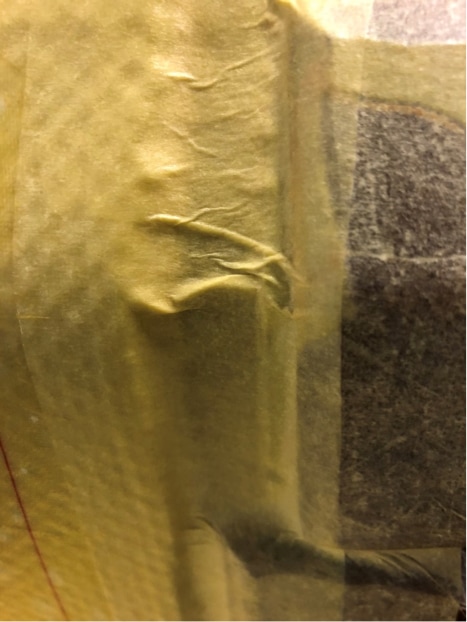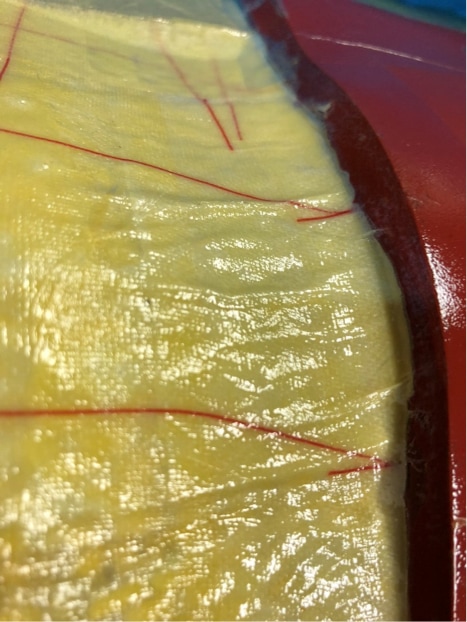 The solution is better preparation
In order to eliminate the problem with the folds, the peel ply was adapted to match the recesses and heels and was no longer used as one large layer but divided into several smaller layers. It is important to pay attention to the correct size and type of overlap. Parts of the construction and the result can be seen in the following two pictures.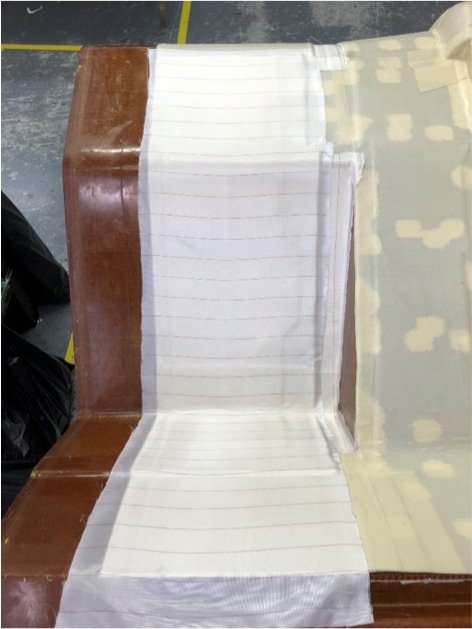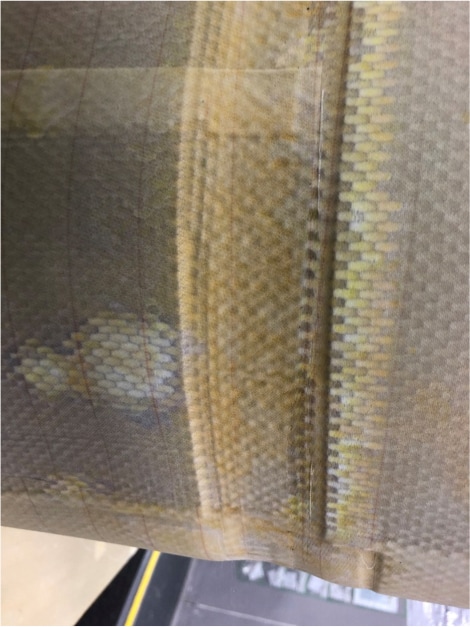 Which problem do you want to solve?
Good planning pays off several times over when developing components made of carbon composite. Let us discuss your project early on! You can reach me at +49 7161 988-4470 or info@linge-composite.de