Had my moped not been so slow, my life might have been very different.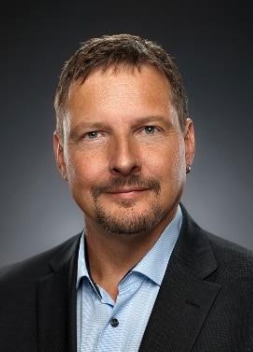 But so I was constantly tuning at a young age and always needed parts that didn't exist. So I made them myself – also from fibreglass composite material.
With the first car this became even more extreme 😉
Through try and error I got to know the pitfalls of fibre composites and developed first strategies to deal with them successfully.
I really went all out. I used and processed glass and carbon fibres in combination with polyester and epoxy resins. I also used wet laminate with vacuum technology and vacuum infusion.
All still on a private basis.
My entry into the professional world
Uwe Gemballa, a car tuner whose product portfolio based on Porsche and Ferrari makes financially strong petrolheads shine, promptly hired me in 1987 on the basis of my previous knowledge. I already had my degree as an industrial mechanic at that time.
For 3 years I worked as a development mechanic on mechanical components and special installations. Including the corresponding model and mould making as well as the production of prototype parts in composite and metal.
In 1990 Porsche gave me the opportunity to build up further knowledge as a mechanic in special engine construction. During this time I was involved in the construction and maintenance of Indycart, Group C and Formula 1 engines.
The next step in my career was to say goodbye to the torque wrench and familiarise myself with the challenges of design, development and production as development and production manager at Inter Design GmbH for five years. Among other things, we developed automotive accessories in composites. I was also responsible for employee and customer training and support for our customers worldwide.
Hello South Africa!
In 1996 the Swabian world had become too narrow for me and I dared to move to South Africa.
My first stop was Allied Trim Components (Pty) Ltd, Pretoria. As Technical Director, I was responsible for the design and development of automotive accessories for almost four years and for training employees and customers worldwide. Among others for Alfa Romeo, SsangYong, Hyundai, Nissan and MB Singapore.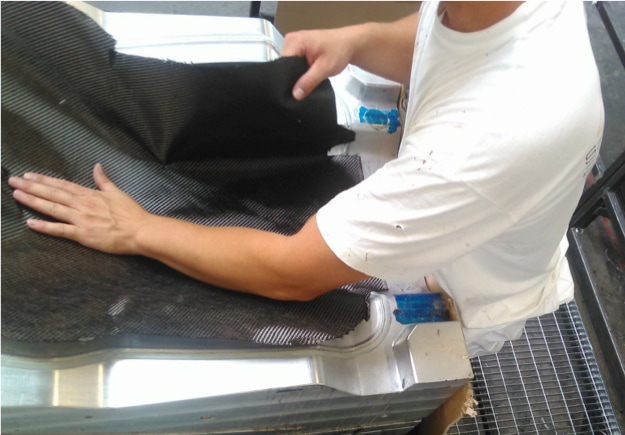 With Optimum Racing Development (Pty) Ltd, Johannesburg, the company went back into racing for five years. We drove the full range of composite technology: model and mould making as well as part production in glass, carbon and aramid fibre. Either in wet lamination process with vacuum technology, vacuum infusion, RTM-light or with prepreg and autoclave technology.
Next stop Supergrid (Pty) Ltd, Johannesburg. Four years as plant manager in a company in the steel industry. Reduction of production costs by almost 5% through improved material flow and the use of new technologies. By converting the drawing office to CAD, the company was able to deliver a major order, which involved thousands of parts and assemblies being drawn and handcrafted, on budget and on time. During this project, in 2007, I qualified as the person responsible for the quality management system according to ISO9001 and as an internal auditor.
Subsequently at Amopack Can Manufacturers (Pty) Ltd, Centurion, as Managing Director in the packaging industry for 18 months responsible for 2 plants with 6 managers and 160 employees. During this time, the company succeeded in acquiring a new customer, doubling its sales over the next three years. In addition, costs were reduced by optimizing production, on average by 6 % per production line.
Welcome back Germany!
In October 2012 I finished my South Africa adventure for the time being and returned to Germany. At RECARO Car Seating Ltd & Co KG, Kirchheim/Teck, I worked for 17 months as Head of Central Services and Prototyping. With the Composite Department, which I initiated, I developed a new carbon fibre sports seat platform, which was presented at the IAA with great success.
Afterwards, I was offered a career step within the group to RECARO Automotive Ltd. & Co KG, Kirchheim/Teck. As Global Head of Supplier Development, I was responsible for 5 plants and 2 plant-in-plant for over two years. Among other things, I optimized the selection of new suppliers, designed and optimized auditing, improvement and training of all suppliers and showed possibilities for cost reduction in the processes of our suppliers.
In particular, the aim was to support, train and develop composite suppliers and to improve their processes. Also with regard to troubleshooting and promoting communication between customers and suppliers on technical issues. Within the scope of these activities, my qualification as an internal and external auditor according to VDA 6.3 took place in 2014.
In 2016 I finally wanted to get into aviation and joined Aquila Aviation International GmbH, Schönhagen as Managing Director of the composite aircraft manufacturer that was coming out of insolvency. Over 18 months I worked with a team of about 50 employees on reconstruction, optimization, new developments and growth. In 2016 I received my acceptance at the LBA as an Operations Manager / Accountable Manager (EASA Form 4 Position).
Also at the Schönhagen location, I was Managing Director of FSB Aircraft Maintenance GmbH, where my responsibilities included growth and expansion together with Aquila, maintenance operations and the Cessna Service Center.
In 2017 I was appointed Senator to the Senate of the German Economy. Under the motto "Business, that's all of us", the Senate aims to engage in dialogue with politicians in order to offer support from business in solving urgent tasks. This takes place, among other things, in various specialist committees and conferences, the results of which are then made available to appropriate decision-makers at various political levels.
Back again in South Africa
In 2018, a new exciting challenge arose at RECARO Aircraft Seating GmbH & Co KG, Schwäbisch Hall and AAT Composites, Somerset West: As Technical Supplier Manager, I was responsible for technical support for AAT, a 100% RAS subsidiary, in improving composite component quality and output. Within four months I was able to reduce scrap and rework costs by over 80% on one project.
Since April 2018 I am self-employed with Linge Composite Consulting.
This was the next logical step after all my professional development steps: On the basis of my extensive experience, I now support companies in the field of composite materials in the technical implementation: from the idea to process selection, prototype construction, tool making and series production support to optimisation in the composite sector.
Unlike many technical consultants, I not only have comprehensive theoretical knowledge, but also look back on more than 35 years of hands-on experience. It is precisely this practical experience that makes the monetary difference in my current consulting activities for my customers.
Support in every area of the process chain
Because I know how composite materials behave in practice and especially in series production, I can analyse and optimise the feasibility and process capability of components in advance. Of course, this also applies to parts that are already in production.
The various career stages I have passed through, where I was active on various levels and experienced the ideal cooperation of these levels myself, help me to do this. From worker and technician to production manager, plant manager, technical director and managing director, I have experienced and mastered the complete hierarchies. This gives me the necessary overall understanding and overview of the big picture.
Interested in tapping into my know-how?
My suggestion: Let's talk about the topic that is currently moving you in terms of composites.
Send me an e-mail with a suggested date for a telephone call or call me directly: +49 7161 988-4470.